Song House Live Web Design Project
Song House Live (SHL) is a unique reality contest show that is streamed 24 hours a day. 7 days a week. Birthed from the minds of music entrepreneurs Billy Mann and Benton James. The show centers around seven up-and-coming Tik Tok influencers living in a house. The cast writes and records music weekly for a chance to win a record deal from Capitol Records. Every week the contestants have challenges that take place live on SHL's social media platforms. The house boasts three recording studios and has producer/entrepreneur Kato On The Track working his magic alongside the contestants. Kato's worked with artists such as Snoop Dogg, Wu-Tang Clan, Joyner Lucas, & more. At the end of every week, each contestant will share a song they have been working on and have the viewers vote for their favorite.
Olivia Boeyink, Klondike Blonde, Tyler Brash, Alec Chambers, Caroline Carr, Attis, and Deigo Fragnaud make up the cast. A crew films the cast during the day and the house set up with 6 cameras. They broadcast live 24 hours a day for the duration of their stay. The cameras stream shared living spaces, the pool/patio, and the music studios. The premise of the show is truly unique, and gives a special insight into the behind-the-scenes music creation and recording processes.
Unique Web Design Needs
Errive was approached to create an attractive and dynamic website. The website was to be the focal point for the show's 6 livestreams. It is the only location you can watch each livestream and it also holds the weekly voting portal. One hurdle we encountered was being tasked with making a unique side menu for desktop users. This feature allowed for quick access to each individual cast member's page. Visitors to the site mostly come from apps like TikTok and Instagram. We wanted to ensure that the website functioned like an app when visited on a mobile device. Quick navigation and ease of use were key in the design and user engagement experience. We also set up multiple sign-up forms, including a pop-up message that encourages subscriptions to their newsletter. Check out some screenshots of the website below.
Errive and Song House Live Make Variety
It isn't every day Variety writes an article about a reality show you have worked with and also uses a screenshot of the website you built as their main feature image! We are proud to be a part of SHL's first season and look forward to their continued success. You can check out the article here.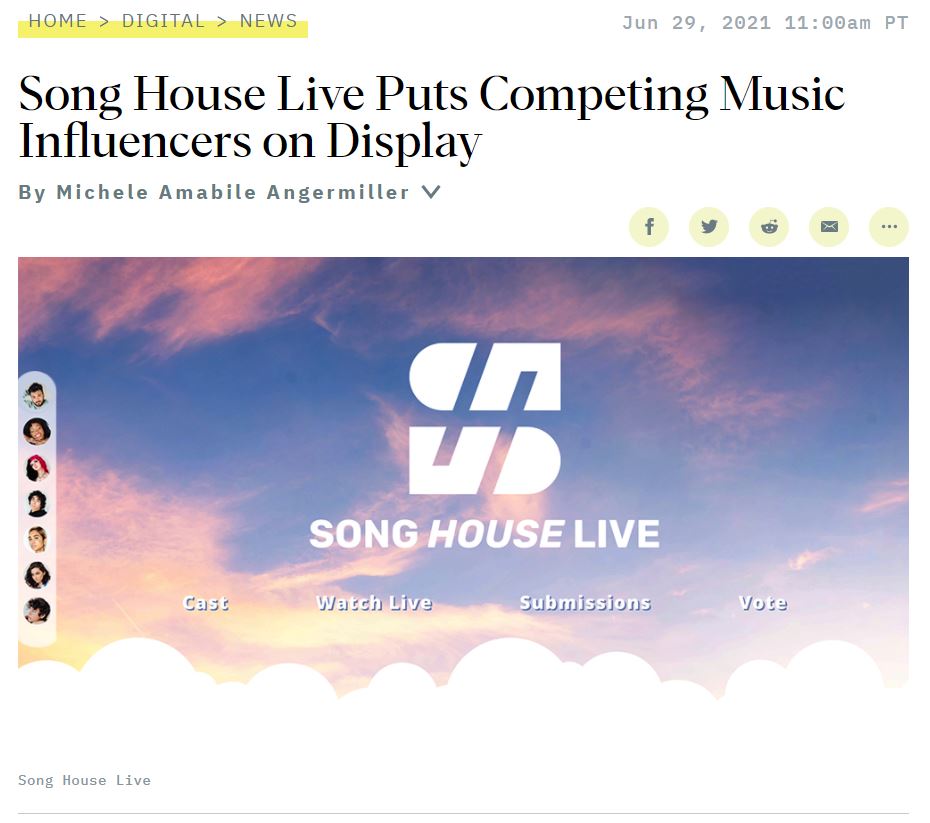 Overall this project turned out great! We are glad to say that our clients are very happy with their decision to go with Errive. Are you looking for a new website or any of our other marketing services? Ask us how we can help you bring your vision to life!