Welcoming The Wellness Hub to the Errive Family
The best form of compliment for any business is a referral. Even as a digital marketing company, Errive thrives off of referrals. Luckily, we have the best customers in the world who share their experiences with us with other business owners. We are proud to welcome The Wellness Hub who heard about Errive through a referral from the owner of our client The Orange Blossom Studio.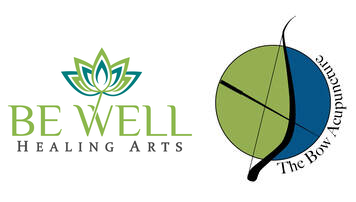 Founded in 2021 by owners Kendra Lay and Ronnie Yocham, The Wellness Hub is a holistic center for wellness, healing, and renewal. The Wellness Hub offers a unique combination of services that were already provided by Kendra and Ronnie through their businesses, Be Well Healing Arts and The Bow Acupuncture. Be Well Healing Arts offers private acupuncture treatments, herbal medicine and nutrition and functional medicine, while The Bow Acupuncture was Jacksonville, Florida's first and only dedicated community acupuncture clinic.
Growing Through Google Ads
As mentioned previously, The Wellness Hub was founded in 2021, and while it houses their previous businesses and clientele, due to the new location they were looking for a good way to get the word out to people in their new area. The Wellness Hub offers multiple services, such as massages, skincare services, acupuncture, community acupuncture, and more. While we run Google Ads for multiple clients, they were interested in our services due to a referral by The Orange Blossom Studio as they offer similar services. We were able to get Google Ads up and running for both The Wellness Hub and Bow Acupuncture quickly to start generating new leads for their new location.
Is Errive Right for Your Business?
Whether your business is new or well established, if you ever feel yourself asking "how do I run Google Ads?" or "how do I grow my business online?" contact us for a free consultation and we can show you how we can help bring in new leads. Who knows, maybe one day you will be referring us to your friends as well!